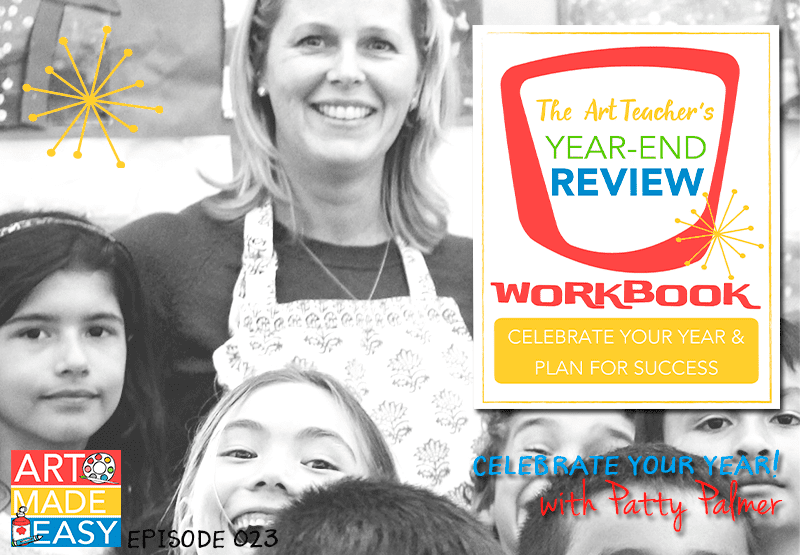 New Year's Resolutions aren't just for January!
As the school year draws to a close, now is the perfect time to reflect on your year, celebrate your achievements, review what you want to improve on and get clear on how you want the 2016-17 year to look and feel.
Reflecting upon your successes, failures (yes, we all had them) and bright spots in your year may feel unnecessary but I PROMISE YOU, it's the BEST thing you can do for yourself.
Creating a positive space for self-reflection in your life is the fastest way to become happier and more content.
This episode is for everyone who wants to improve their teaching experience by reflecting on what went well and what didn't and by doing so will create a clear action plan on how to make your next school year your best one yet.
IN THIS EPISODE YOU'LL LEARN:
– What process I used as an art teacher and how I reviewed my year
– How important it is to know why you teach art and what brings you joy
– How art found me (and not the other way around)
– Why you need to discover what's standing in your way if you didn't achieve your goal(s)
– Why it's important to celebrate your successes!
– Why helping others is the best way to get something that you want
– What pushed me through the days where I really didn't want to go in to the school
– Why working too quickly might not be the best way to engage a child
– How the Year End Review Workbook will help showcase where the holes are in your art program
– How your surroundings will affect your creativity as an art teacher
– How making your cleanup strategy more fun and systematic will help you in the following year
– Why experimenting with new things is needed to continually get better
---
LISTEN TO THE SHOW


---
Do you want to make 2017-18 your BEST school year ever? Believe it or not, this is the time to make it happen.
Download the workbook, find a quiet place to sit for a couple of hours and start reflecting on your amazing year.
---
SHOW NOTES: