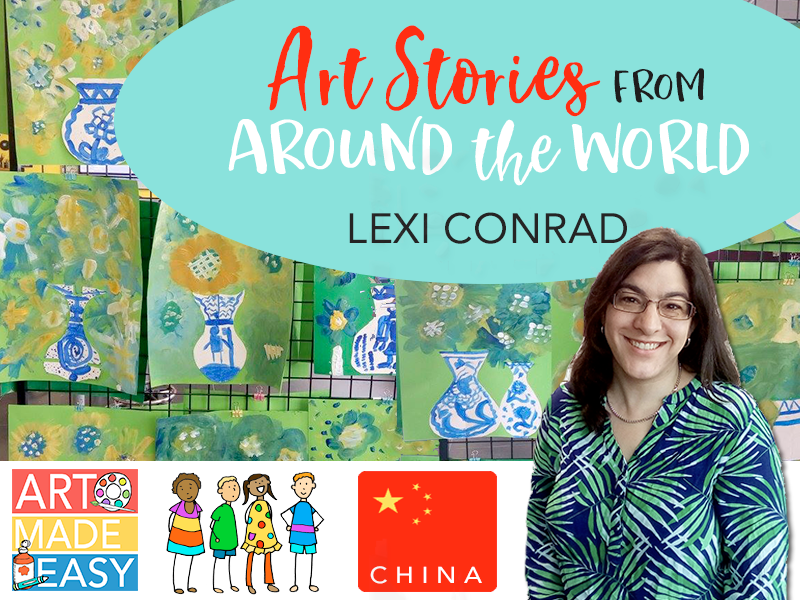 I'm so excited to kick off our summer podcast series, Art Stories from Around the World! After starting Deep Space Sparkle's membership program last year, I couldn't help but marvel at what global sharing community we created. We have members from every corner of the globe…Canada, China, Japan, South Korea, France, UK, Russia, Australia, New Zealand, India….it goes on and on.
What we all notice and appreciate is that we share the same passion. And it is surprising how similar our struggles are. Whether you're teaching around a kitchen table in Wisconsin or at an International School in Wuhan, we can all relate to the joys and struggles of being an art teacher.
Lexi Conrad kicks off our summer art series, Art Stories from Around the World by sharing her experiences while teaching art in China.
I have always wondered how creativity is taught in China. Do schools embrace art in the same way as we do in America? Is the art focused on realism or rote mechanics? How do the children behave? is classroom management a big deal like it is here? So many questions!
Lexi was so kind to walk us through what it's like teaching to her group of international students. She shares what the differences are between private and public schools and the surprising differences in how the Chinese people view art.
Make sure to download the Chinese Clay Bells art project that Lexi created for you! Scroll down for the download button.
---
IN THIS EPISODE YOU'LL LEARN:
How the amazing art experiences Lexi herself had at a young age influenced her own teaching style
What effects censorship and cultural differences have teaching art in China
How the Chinese community at large embraces art
What can happen when you have access to beautiful art supplies
Lexi's favorite projects and how she's introduced art to her colleagues in China
---
LISTEN TO THE SHOW



---
SHOW NOTES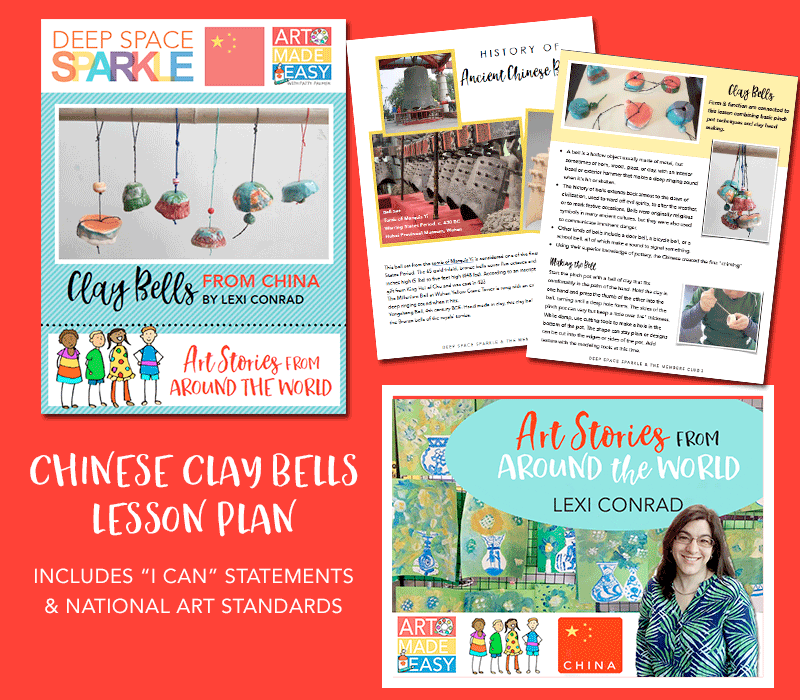 Lexi created this clay art project to represent the historical significance of bells in the town of Wuhan, China. To access this free art project, just click on the blue button below.
Subscribe to Art Made Easy in iTunes so you won't miss the next episode of the Summer Podcast Series, Art Stories Around the World.
Next time on Art Stories from Around the World…San Asad from Bahrain shares what it's like growing up in Pakistan, going to design school in a time when art wasn't considered a career and ultimately teaching art in her home.
---