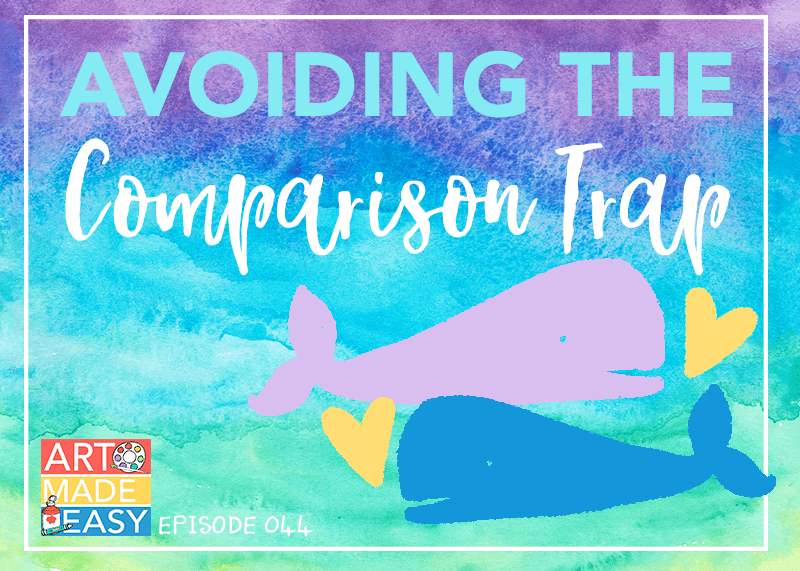 Have you ever felt defeated when teachers receive more recognition than you? Do you wonder how others get more followers on social media or why some speaker's sessions are packed?
If you ever felt that awful feeling of comparing yourself to others, this episode is for you. I share my business journey from when I started my blog to how I ended up in a mastermind that launched my full-time business. And believe me, I fell into the comparison trap plenty of times!
It's not always easy to avoid comparing yourself to others, especially in this online world, but my three tips will get you thinking about how to reframe your thinking.
IN THIS EPISODE YOU'LL LEARN: 
How comparison with others has changed since technology has developed
How most people will choose their best work to show others
How Facebook groups have taken the place of blogs
Why you need to be mindful of what you are comparing yourself against
Be confident and learn as you grow and be clear on your business culture
Why reflection is an important component of defining your success
Why you need to constantly improve yourself by learning new skills
How a mastermind group transformed Patty's business
Why you don't have to utilize every social media platform that's available
---
LISTEN TO THE SHOW:
Subscribe to Art Made Easy and receive new episodes directly on your phone via your podcast App. 
Note: If you have an iPhone, subscribe in iTunes. If you have an Android phone, subscribe in Stitcher.
---
SHOW NOTES:
Marketing & Business Experts/Podcasts:
Pat Flynn's Smart Passive Income
Amy Porterfield's Online Marketing Made Easy
James Wedmore and his Video Marketing School
Marie Forleo's B-School
Brené Brown Daring Greatly
---