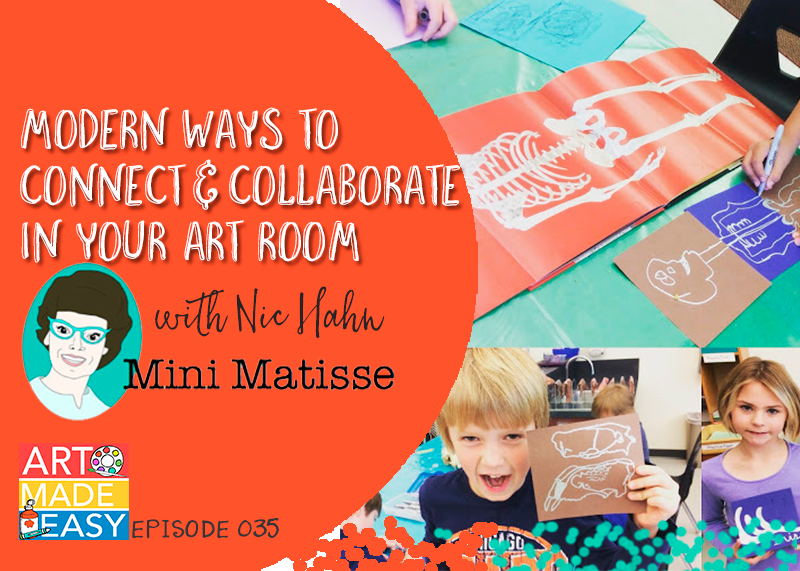 Are you looking for ways to spruce up your art program? Move beyond traditional lesson plans with artist trading cards, a flipped classroom and QR codes.
Nic Hahn, author of the popular blog, Mini Matisse, shares how she transitioned to a choice-based art room, how she uses videos to flip her classroom plus she shares the art projects that have been the most successful with her students.
---
IN THIS EPISODE YOU'LL LEARN:
How working with different age groups gives you added perspective as a blogger
How Artist Trading Cards help the learning process for students
How her focus on Careers in Art has exposed the children to all sorts of possibilities
Why reflection in the art room is needed, and how Nic ties pop culture into the curriculum
Why she uses QR codes in her classroom
How questions she receives online leads the direction of her blog
How presenting the masters of art to her classes allowed Nic to grow as an artist herself
---
Subscribe to Art Made Easy and receive new episodes directly on your phone via your podcast App. 
Note: If you have an iPhone, subscribe in iTunes. If you have an Android phone, subscribe in Stitcher.


---
SHOW NOTES:
Yuko Larson and Nic Hahn's Trading Cards