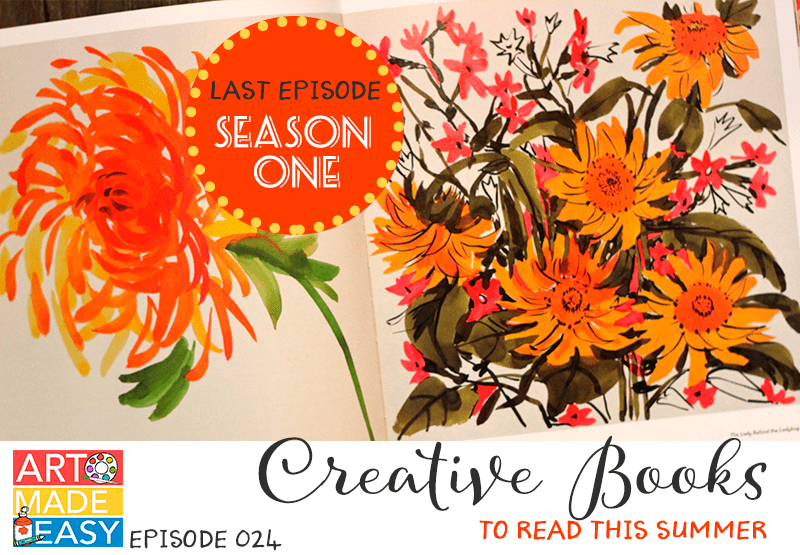 Today is the last episode of Art Made Easy Season One!
When I embarked on this podcast journey, my intentions was to test out the platform, see if anyone was interested in listening to what I had to say and to share my love of teaching art through others.
I'm proud that the show has over 65K downloads and has been in the New & Noteworthy section as well as the What's Hot section in iTunes (K-12 education) since we began. That means that many of you tune in every week to listen.
Thank you!
To me there is no better way to begin summer, than to have a stack of books at the ready. Teachers need this time to recharge their creative batteries, take a break from the rigors of teaching and to explore new ideas and pursuits.
Books can help take you there…to the place where anything is possible.
Today's episode shares three of my favorite books: One to help you form new habits, another to take you on a creative journey and the final one to allow you to step into the life of an artist/entrepreneur.
Season Two of Art Made Easy will start in late August. See you then!
IN THIS EPISODE YOU'LL LEARN:
– What I'll be doing this summer (including exciting plans for Deep Space Sparkle)!
– Which book can be used as a guide to help you get past "sticking points" in the creative process
– What inspired me in different phases of my life & how creativity is literally a "living, breathing thing"
– How visiting museums, libraries and nature will open your mind up to new ideas
– What is a "morning writing commitment"?
– If you really need to be an artist to teach art to kids
– Why you need to listen to your instincts and that little voice inside your head
– Why you can do anything, whenever, when it comes to creativity
– How really knowing yourself is needed before you change any of your habits
– Why you need to understand what others are motivated by
---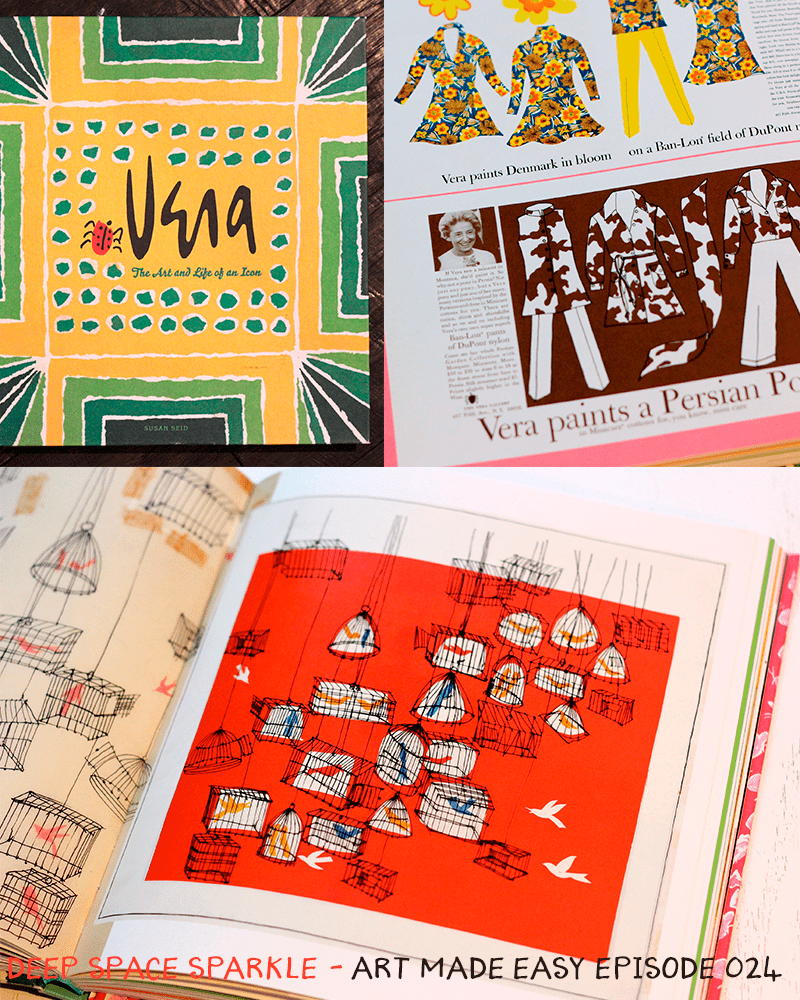 ---
LISTEN TO THE SHOW:


SHOW NOTES:
The Artist's Way
by Julia Cameron (affiliate link)
Better Than Before: What I Learned About Making and Breaking Habits–to Sleep More, Quit Sugar, Procrastinate Less, and Generally Build a Happier Life
by Gretchen Rubin (affiliate link)
Vera: The Art and Life of an Icon
by Susan Seid (affiliate link)
Gretchen Rubin's Four Tendencies   & Quizzes
---