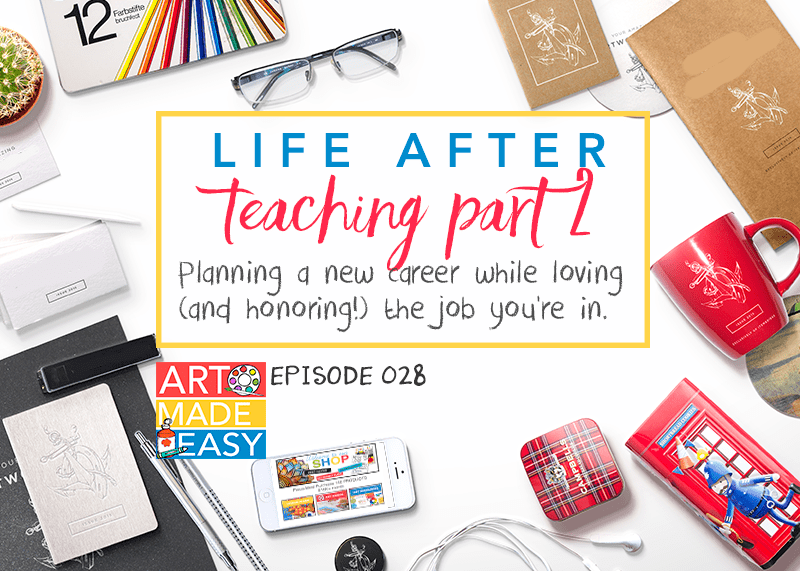 Have you ever wondered whether you could run your own creative business? In this episode, I'll walk you through what its like owning a business, qualities you need to possess to be an entrepreneur and what to look for when deciding what type of business you would like to run.
This episode is perfect for anyone who is looking to supplement a teaching income, explore ways to teach art outside of school and general tips for starting your own creative business.
---
IN THIS EPISODE YOU'LL LEARN:
What my definition of entrepreneurship is and the various ups and downs of being an entrepreneur
Why it's important to let your business develop organically
How with being an entrepreneur, all the freedom/responsibility is on you
What qualities are key for being an entrepreneur
How to solve problems and conflicts without getting personal
How to grow your business by systemizing
How to determine what people want then take the lesson a little bit further to give them what they need
What is the "hand maker" movement and why is it gaining popularity?
How to set up your environment and get the rules and regulations from your Chamber of Commerce
Why videos can enhance your online business and blogs and podcasts can help you excel
How to charge for your services
What is test marketing and competitive shopping
---
Subscribe to Art Made Easy and receive new episodes directly on your phone via your podcast Ap. 
Note: If you have an iPhone, subscribe in iTunes. If you have an Android phone, subscribe in Stitcher.


SHOW NOTES: 
Art Made Easy 027: Life After Teaching – Part I
Art Made Easy 010: Tips For Running An After-School Art Program with Kathy Barbro
While She Naps, Abby Glassenberg
CraftSanity Blog and Podcast, Jennifer Ackerman-Haywood
---