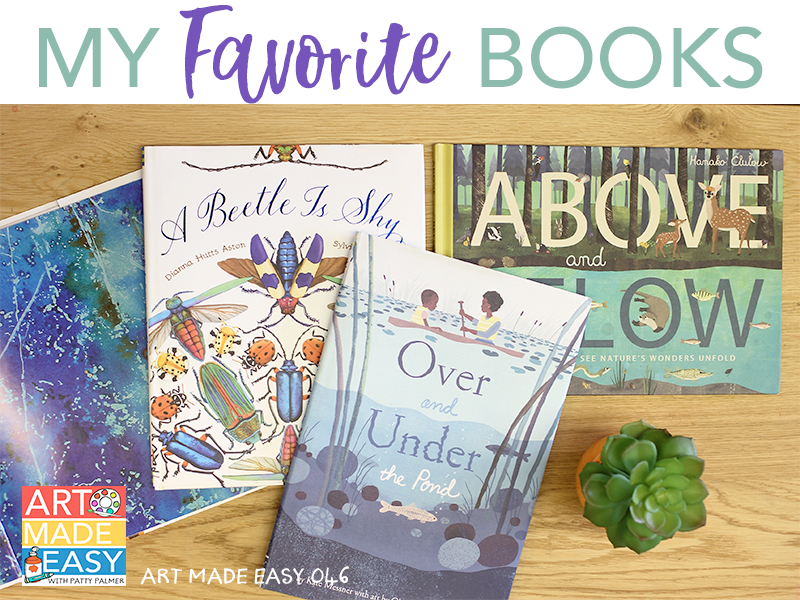 Whenever I find myself stuck for inspiration, I always turn to books. Picture books are a secret passion of mine. I love looking at the exquisite illustrations as it puts me back in touch with why art is important.
Children learn much about the world through books and as educators we can use books to help children understand what we are teaching.
This episode shares my list of favorite art books not just for the art room but for everyday inspiration.
---
LISTEN TO THE SHOW
Subscribe to Art Made Easy and receive new episodes directly on your phone via your podcast App. 
Note: If you have an iPhone, subscribe in iTunes. If you have an Android phone, subscribe in Stitcher.
---
Books Referenced in Show
Illustrator Veroniqué Massenot Website and Instagram 
The Fantastic Jungles of Henri Rousseau
by Michelle Markel and Amanda Hall
Child's Introduction to Art: The World's Greatest Paintings and Sculptures
by Heather Alexander and Meredith Hamilton
Modern Art Adventures: 36 Creative, Hands-On Projects Inspired by Artists from Monet to Banksy
by Maja Pitamic and Jill Laidlaw
The Museum
by Susan Verde and Peter H Reynolds
Dianna Hutts Aston Books/website
A Rock Is Lively
A Nest Is Noisy
Over and Under the Pond
by Kate Messner and Christopher Silas Neal
Over and Under the Snow
 plus project on Deep Space Sparkle
Botanicum: Welcome to the Museum
curated by Katie Scott and Kathy Willis
The Artist Who Painted a Blue Horse
by Eric Carle
Ladies Drawing Night: Make Art, Get Inspired, Join the Party
by Julia Rothman, Leah Goren, Rachael Cole
A Field Guide to Coastal Fishes: From Alaska to California
Not discussed in the podcast, but this book is a new discovery!
Above and Below
by Hanako Clulow
Charley Harper: An Illustrated Life
by Todd Oldham
NOTE: these links contain affiliate links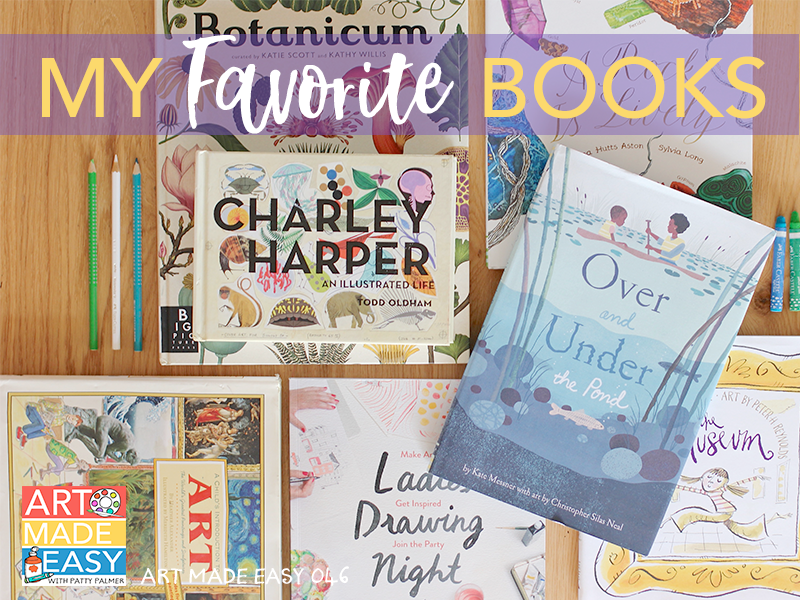 SHOW NOTES
Deep Space Sparkle Summer Art Workshop (June 23-24, 2107)
Become a Sparkler! Click to sign up for a free lesson and waitlist for The Members Club
Todd Oldham's Product line at Target