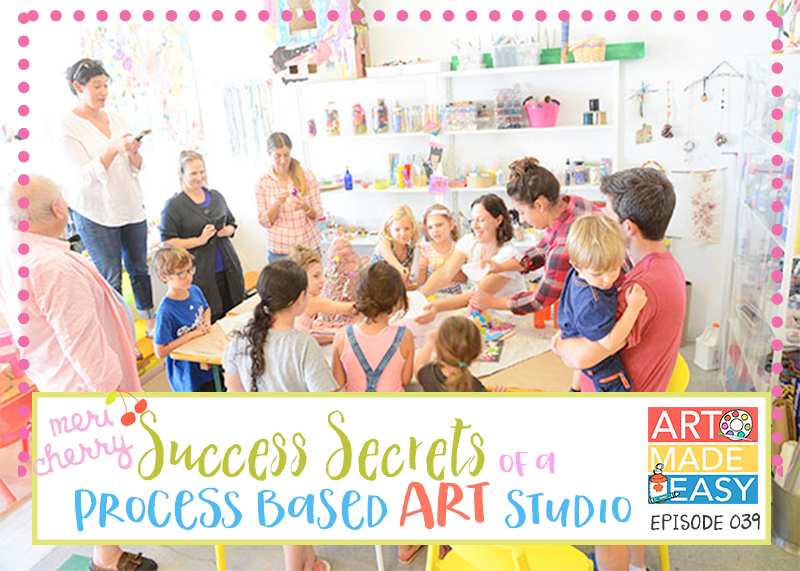 After hosting pop up art classes in her garage, art teacher and blogger Meri Cherry listened to her intuition and opened her first art studio in Southern California. Eight months later, Meri serves her creative community by offering everything from toddler art sessions to family art nights.
Learn how Meri created a thriving business and an art studio of her dreams.
IN THIS EPISODE YOU'LL LEARN: 
How having children changed Meri's career path
How her business was able to take off after she was able to give herself permission to go for it
Meri's biggest piece of advice for pursuing your dreams
If you should go all in or take baby steps in opening your own studio
How Meri differentiates between fine art and a more process-based art
Why is it important to give children the unstructured time of process art
What is pacing and Meri incorporates that into her art classes based on age
Why Meri recommends Instagram to advertise her studio classes
What are the top two platforms for advertising
---
Subscribe to Art Made Easy and receive new episodes directly on your phone via your podcast Ap. 
Note: If you have an iPhone, subscribe in iTunes. If you have an Android phone, subscribe in Stitcher.
---
SHOW NOTES:
The Complete Artist's Way: Creativity as a Spiritual Practice
by Julia Cameron
The Mind Your Business Podcast with James Wedmore & Phoebe Mroczek
@mericherry (across social media)