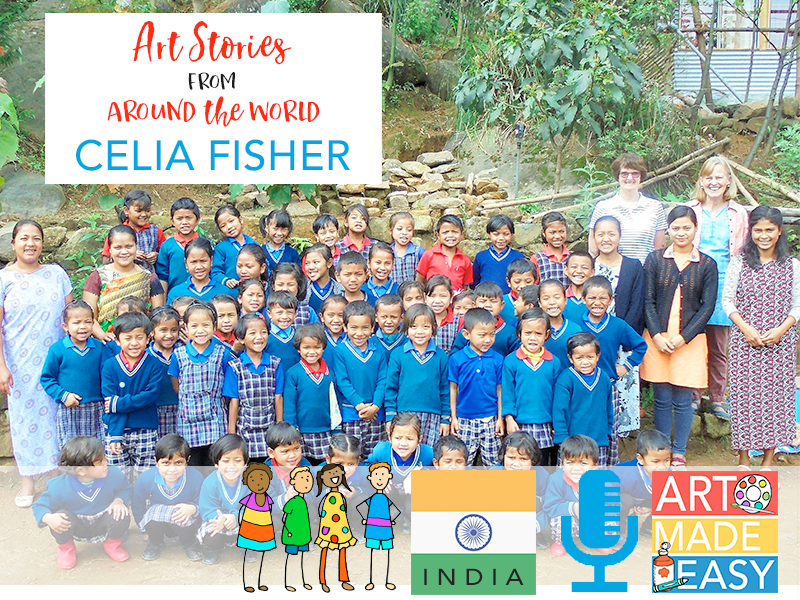 How do you introduce children to art in a remote region of the world where  children have little exposure to expressive art? Where do you start? Where do you find supplies?
Celia Fisher not only has the resume, but the passion. Working with slum kids in Southern India, an indigenous school in Queensland and at an International school in Vietnam, Celia knows what is required to create an art program that celebrates children.
In our third installment of our summer podcast series, Art Stories Around the World, Celia shares what it's like to teach in a school she and her husband built in Northern India.
Scroll down to download the art project created by Celia that represents her student's village.
---
IN THIS EPISODE YOU'LL LEARN:
• Celia's biggest challenges and the strategies she uses to overcome them.
• How this rural community views education and how that differs from other cultures.
• Why Celia does the work she does, even when the community doesn't understand its importance
• How she is able to broaden the children's knowledge of culture and their ways of thinking on a daily basis
---
DOWNLOAD A LESSON GUIDE…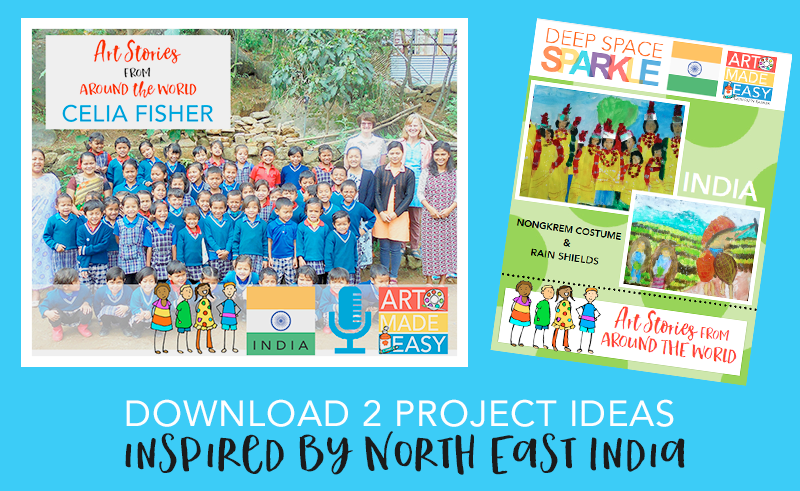 In the interview, Celia paints a lovely picture of what its like living in this part of the world: how the rainy season impacts the community, the topography of the region and how art is perceived. Celia offers two approaches to bringing art to her students in a way that connects them with their community.
You can download this Lesson Guide BY CLICKING THE BLUE BOX BELOW:
---
LISTEN TO THE SHOW


---
---
SHOW NOTES
Get in touch with Celia and see what art projects her students are working on by clicking HERE for the RightHope School Facebook page.
---
QUESTIONS FOR OUR LISTENERS:
Have you ever been to India? Have you created an art project based on the Indian culture?
I'd love to hear what your experiences have been!