THE BEST ART PRODUCTS TO USE WITH KIDS: AME 020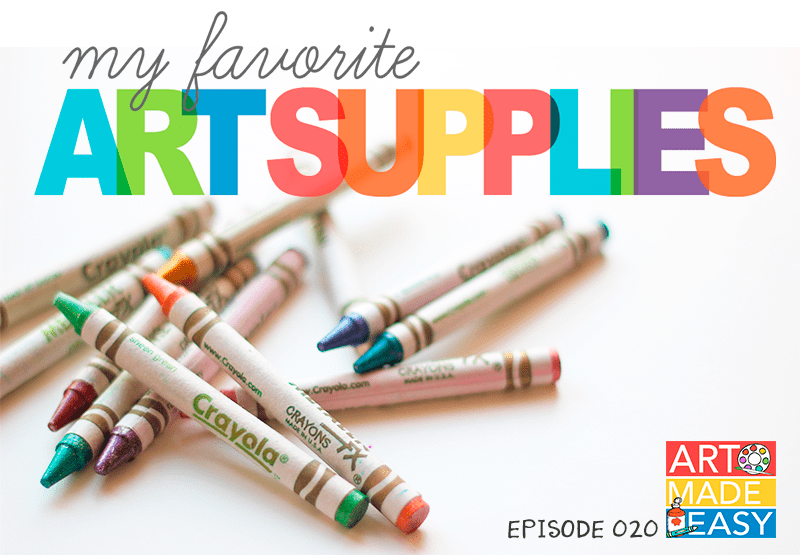 Ready to order your first shipment of art supplies and don't know what to order?
Curious why some art supplies are better than others?
Today's episode of Art Made Easy helps identify why some paints, paper and brushes deserve a place on your art supply shelf. Don't forget to download an art supply ordering checklist and buying guide to help you get started on creating the best art projects.
---
IN THIS EPISODE YOU'LL LEARN:
– What my favorite supplies are
– Products to stay away from and why
– Why different mediums require different supplies
– Why more expensive supplies are not always better for your projects
– Examples of how to use different supplies for new ways of teaching lessons
– Alternative uses for supplies already in stock in your art room/class room
– Pros and Cons of certain brands of supplies
– A list of fun but non-essential supplies
– What types of effective supplies you can get for free
– Some tips to keep children engaged in art-making
---
LISTEN TO THE SHOW:


---
DOWNLOAD THIS FREE GUIDE
WANT TO LEARN MORE ABOUT ART SUPPLIES?
3 Techniques to Try with Tempera Paint
To Spray or Not to Spray? Tips for Using Chalk Pastels