3 Techniques to Try with Tempera Paint: AME 052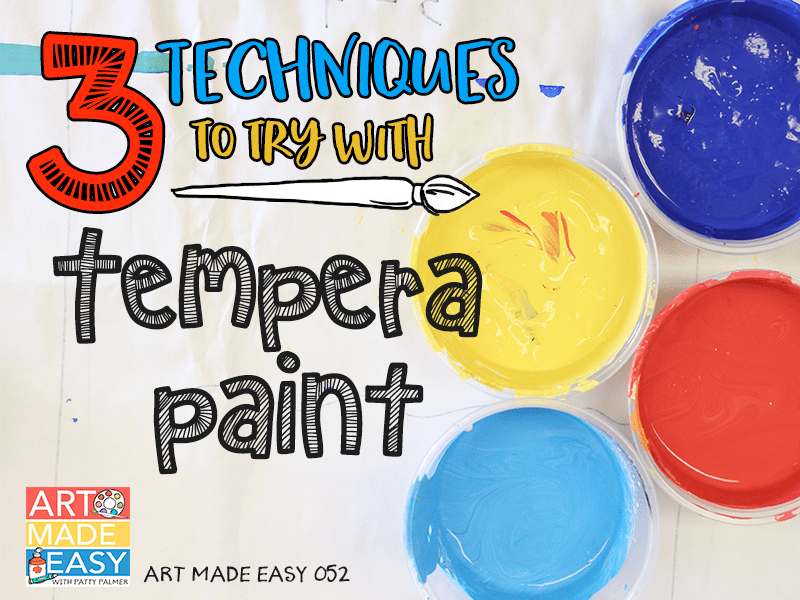 When it comes to painting techniques, most of us think about watercolor paints. There is so much you can do with these watery colors: resist, wet-on-wet, salting, etc. But if you use liquid tempera paint for most of your art projects, you may feel like you're stuck with a simple stroke application. For me, tempera paints offer kids the chance to explore paint mixing and achieve bold blasts of color.
This podcast explains why I love using tempera paint, what type of brands are best, and how to get the most out of using tempera paints.
IN THIS EPISODE YOU'LL LEARN:
Why tempera paints are great to use in a classroom or home setting
How not all tempera paints are high-quality and what to look for when choosing brands
Why double loading your paint brush allows for a beautiful application of color (and saves you time)
How the scratching technique can be tricky, but fun if you keep the shapes abstract
How smoothing works to encourage children to use more even paint strokes
Why it's beneficial to use as little water as possible with your tempera paints
---
LISTEN TO THE SHOW



---
SHOW NOTES
Van Gogh Irises Art Lesson & Video Instruction
Double Loading Painting Technique (with video)
3 Techniques to Try with Tempera Paint