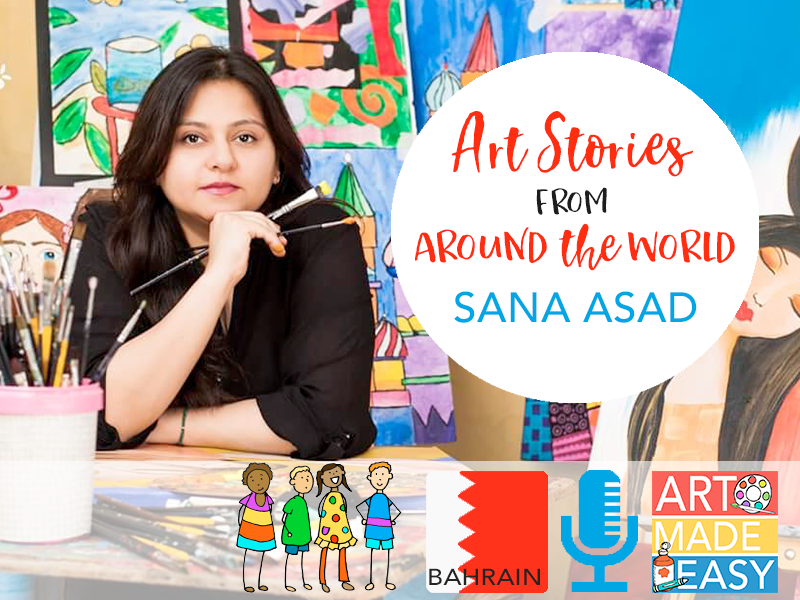 Sana Asad is the second art teacher featured in our summer art series, Art Stories from Around the World by sharing her experiences while teaching art in Bahrain.
Born in Pakistan and into a culture where art is considered a craft to pass the time, Sana stuck to her dream of pursuing a career in art. After moving to Saudi Arabia and later to Bahrain, Sana opened an art studio in her home and began teaching children. Now she has a full-time after school art schedule, teaches workshops to adults and plans beautiful exhibits of her students work.
Today, we're traveling to Bahrain to meet art teacher, Sana Asad.
Make sure to download Sana's Bahrain Inspired art projects! Scroll down for the download button.
---
IN THIS EPISODE YOU'LL LEARN:
What art was like for Sana growing up in Pakistan
How there are certain challenges teaching art in Bahrain
Why she doesn't only teach drawing and sketching
What the difference is between teaching in the public school system versus private institutions in Bahrain
What's the most popular social media platform in the Middle East
Why word of mouth is more valuable than anything to Sana
---
LISTEN TO THE SHOW



---
DOWNLOAD 2 FREE LESSONS!
Sana created two art projects that represent Bahrain: An architectural lesson that merges POP art and color theory (ages 6-10) and a Hamsa Fiber Arts project that builds fine motor skills (ages 3-5).
Just click on the blue box, add your name and email and watch your inbox!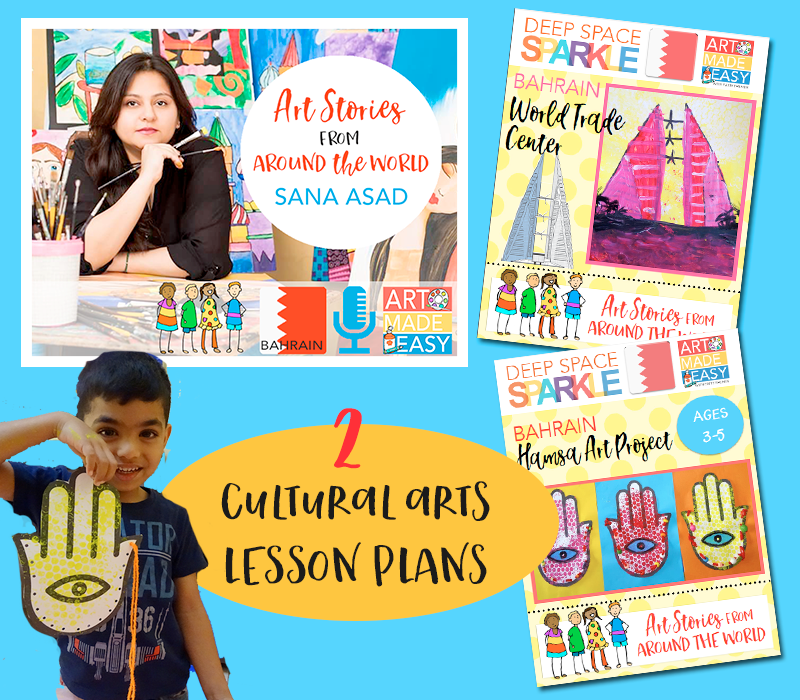 ---
LINKS
Wild About Art and Craft Facebook Page
AME 057: Art Stories from Around the World – China
---