One of the small details that often gets overlooked in the art room is whether or not to cover your art tables during art class. You might be wondering:
What type of placemats work best?
Should the whole table be covered in paper? Fabric? 
It took me a few years to figure out this placemat thing but when I did, it streamlined my prep and clean up substantially. Today's episode answers a question from Katie inside the Deep Space Sparkle Facebook Group.
I thought it was such a great question, I decided to go a bit deeper, answering the WHY behind which placemat is best.
Katie asks, Does anyone have an inexpensive way to make clay mats? My budget for the year has been used up, so I'm looking for out-of-pocket affordable solutions. Any cheap and quick ideas?
I totally hear you, Katie!
This episode is for you and all the art teachers who are wondering:
– what type of placemats work best
– when to use placemats
– when NOT to use placemats
– best mats for clay and ceramics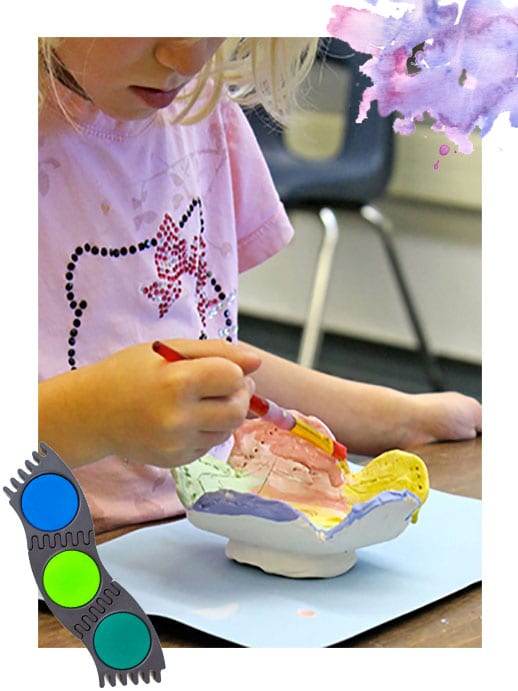 Here's what other teachers had to say to Katie's question:
Fiona Coulter I use the cheap but sturdy blue paper drop cloths from the hardware store. One side is more plastic and the other side more paper like. I use the plastic side for clay and the paper side for any painting and drape them over the entire table grouping (8) desks. Works like a charm and lasts a long time.
Laurie O'Connell Longberry I use the plastic flexible cutting mats that you can get 3 for $1 at the dollar store. They last for years!
Tina Leggs Maloch I use a canvas drop cloth from Lowes and cut it into 10 x 12″ pieces – I have been using the same ones for 9 years and they work great.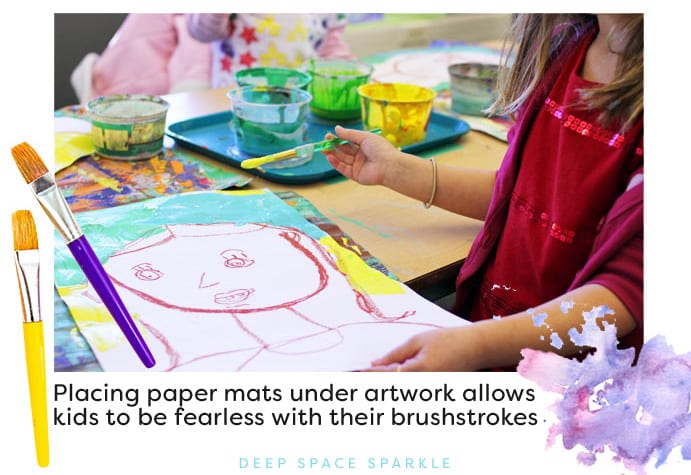 I love the inexpensive version of using what I already have. At the beginning of the year, I would add an extra 50-100 sheets of 18″ x 24″ sulphite paper to my inventory order. This works out to be about $15. I found regular drawing paper works great for underneath most painting and coloring projects.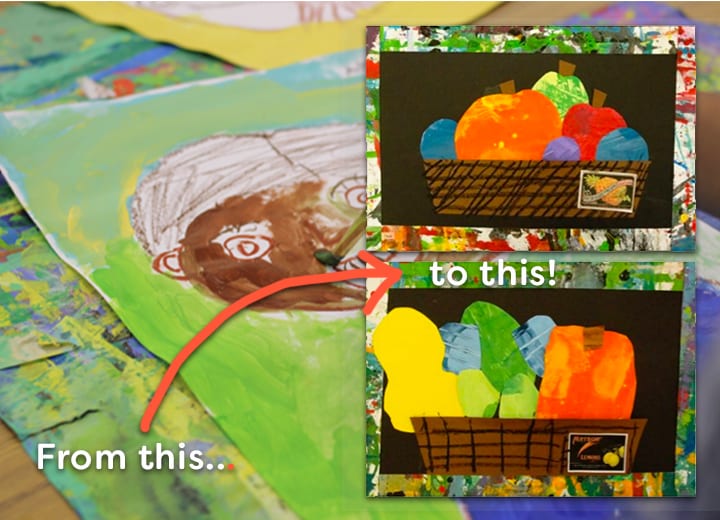 At the end of the year, I would take the paint-splattered placemats and cut them into strips and shapes. These because extra media for collage and paper projects for the following year.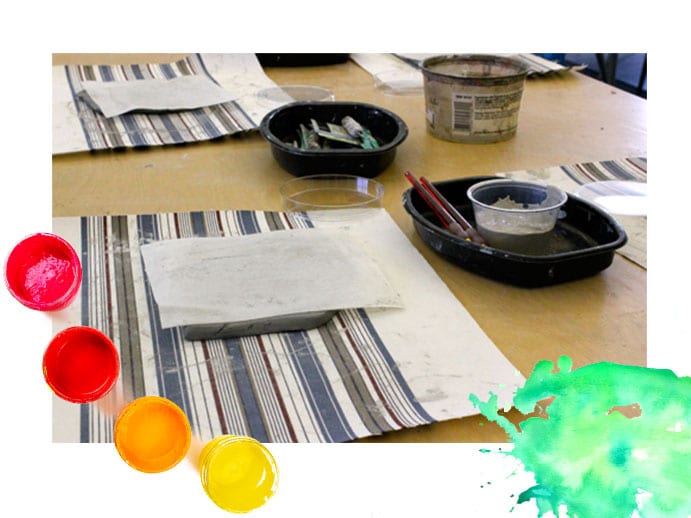 For ceramic projects, I used basic paper as well as tablecloths but found that tightly woven canvas or indoor/outdoor  fabric works best. I found some Sumbrella fabric at a rummage sale, cut the bolt into squares and used them for years. Easiest clean-up ever!
---
WHAT YOU'LL LEARN:
– How to start going "back to basics" in the art room and why this can be beneficial for you and your students
– When and where not to use placemats in the classroom
– What you can do to creatively reuse your paper placemats
– What has, and hasn't, worked for me with this project
---
LISTEN TO THE SHOW


---
LINKS & RESOURCES
Tru-Ray Sulphite 18″ x 24″ paper
Watercolor Easter Eggs blog post
You can visit Patty through Deep Space Sparkle on Facebook and Instagram
Patty Palmer At Home Instagram
Join the Sparklers Club waitlist HERE
support@deepspacesparkle.com