If there is one thing I know for sure, it's that you can't teach art unless you have some sort of management plan in place. Art is really exciting for kids and often you'll have eager students ready to create art, but it's also very common to experience predictable issues like these:
– Talkative students
– Disruptive or disrespectful students
– Students who refuse to work
– Absent or continually tardy students
– Loud of out-of-control behaviors
Doesn't matter what type of teacher you are: one who values organization and control or one who values connection, fun and chaos. Everyone experiences one or more of the above.
To manage the amount of frequency of the above behaviors, it's all about setting expectations, establishing a flow and being consistent. This episode of Art Made Easy, is a recording of my featured presentation at one of my in-person art teacher workshops in Santa Barbara. Besides making art, I really wanted teachers to walk away with a few management nuggets.
In this episode, you're going to hear my approach to engaging with kids and how I use a positive mindset to create a safe, inspiring and efficient class.
---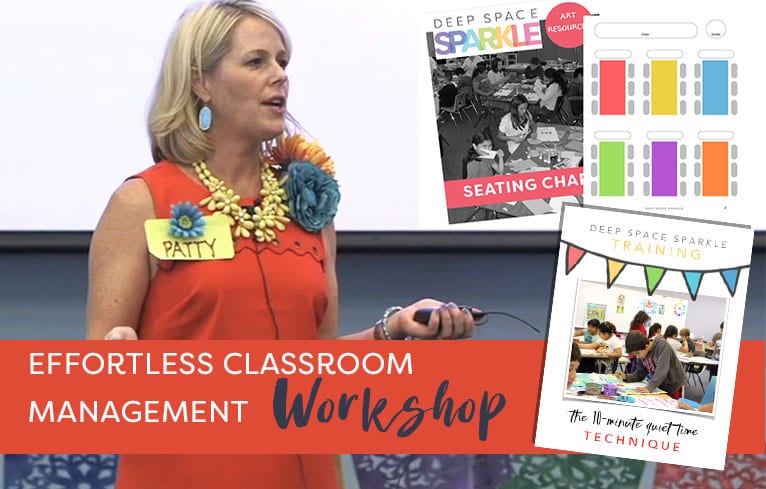 If you are a member of The Sparklers Club, the video for this presentation plus handouts, extra management video tutorials and worksheets are available under TRAININGS. Plus, you get a certificate for 1 Clock Hour.
---
WHAT YOU'LL LEARN
– The purpose of creating a management mindset
– The time in your schedule when you have the most influence on your students
– How to set your expectations for your students
– When remaining neutral works to your advantage
– My secret strategy: The Ten Minute Rule
– What can happen when you truly engage a child with art
---
LISTEN TO THE SHOW


---
LINKS & RESOURCES:
Interested in more classroom management tips?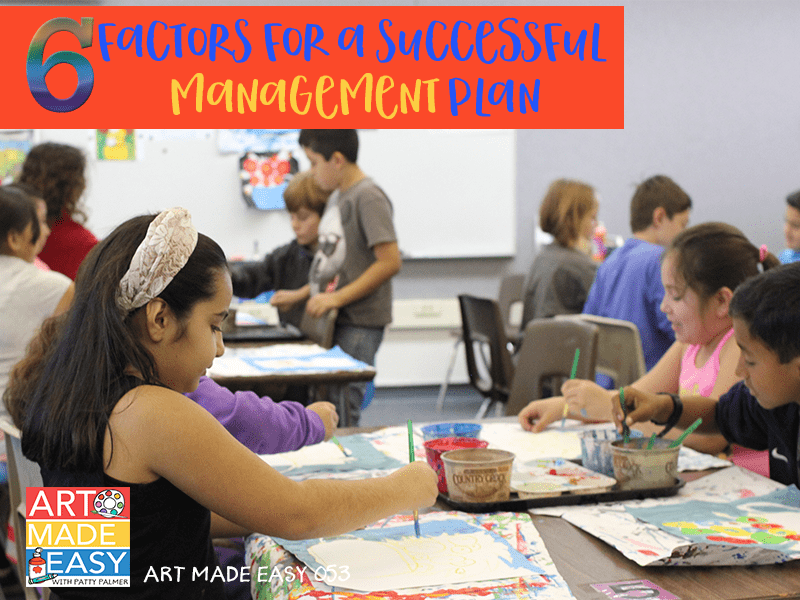 Listen to: Art Made Easy # 053 6 Factors for a Successful Management Plan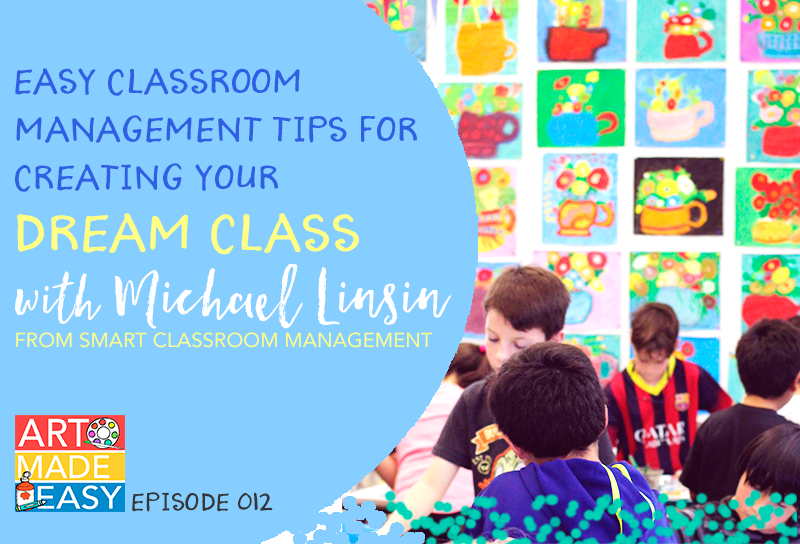 Listen to: Art Made Easy Easy Classroom Management Tips for Creating Your Dream Class with Michael Linsin
Classroom Management for Art, Music, and Pre Teachers by Michael Linsin
Pre-Order Patty's new book Draw, Paint, Sparkle Publication Date August 21
You can visit Patty through Deep Space Sparkle on Facebook and Instagram
support@deepspacesparkle.com