6 Factors for a Successful Management Plan: AME 053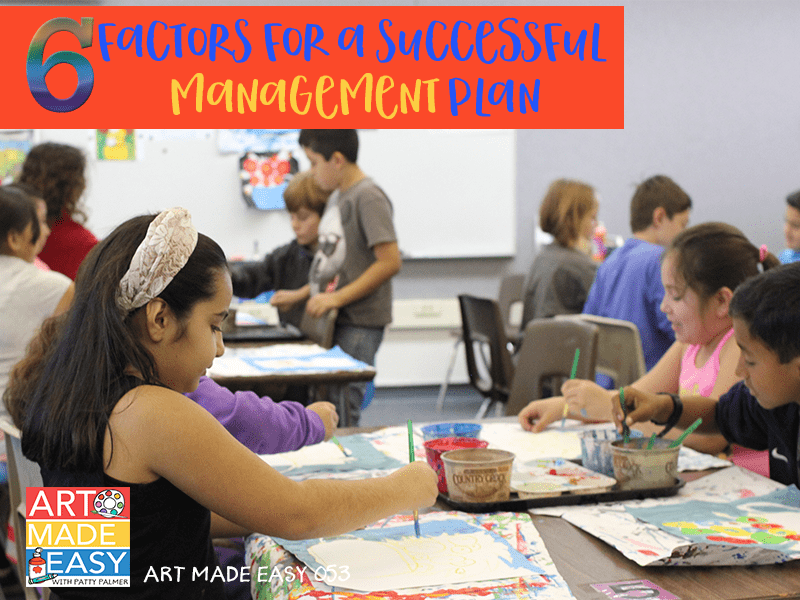 Classroom management is one of the hardest elements of being an art teacher. If you don't have a plan, philosophy or strategy then art-making takes a back seat.
I believe it's all about creating an environment in which your students look forward to coming to your class and equally important, creating an environment in which YOU want to come to class.
Here are my 6 factors to consider when making your classroom management plan.
IN THIS EPISODE YOU'LL LEARN:
Why the environment in the art room is so important to consider
How I used my own energy as a basis for my art room environment
Why inspiring lessons are so valuable
Why you don't need to overthink the structure of your lessons
How I set the expectations in my art room
How your ego can work against you and take away perspective
Why having trust with children is so important (and how to maintain it)
---
LISTEN TO THE SHOW



---
SHOW NOTES
The Intersection of Rational Mind and Intuitive Guidance with Erin Loechner
AME 016: 5 Mindset Shifts That Made A Difference In My Life
AME 042: How To Engage, Inspire And Create Art Room Magic with Sally Haughey
The Power of Now by Eckhart Tolle (affiliate link)
A New Earth by Eckhart Tolle (affiliate link)