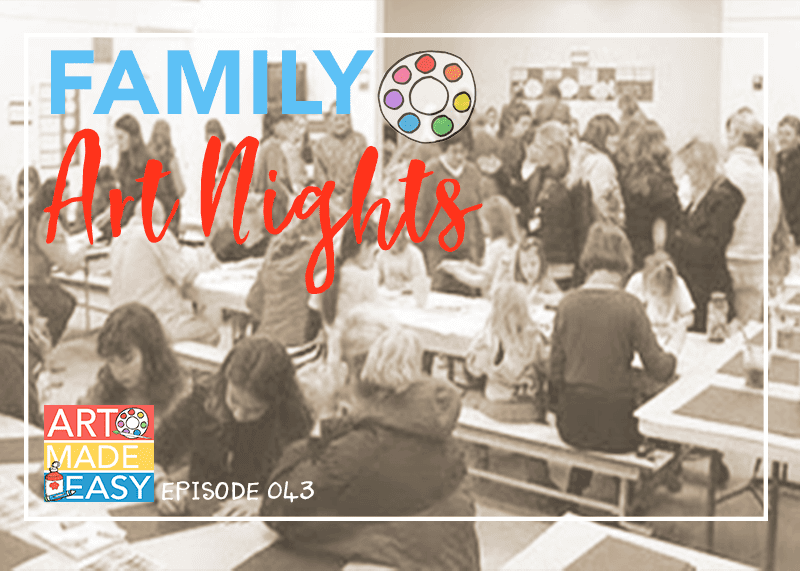 Hosting a family art night can be the best way to build support for your art program, boost parent involvement and advocate for your program within your community. In this episode, I share my experiences with my own family art night both as a parent and as the organizer.
I walk you through what worked for me, how I set up the event, what projects were successful ( and which ones weren't!) and ways to incorporate fundraising.
IN THIS EPISODE YOU'LL LEARN: 
How to set your intentions for the event and why it's important
What a family art night can offer families in regard to a community building and bonding experience
How a check-in table can get the parents involved (and informed)
The benefits of a hostess
How to choose the right art projects for your event
How to create an Art Board for self-guided art exploration
How to manage wet art projects
---
LISTEN TO THE SHOW:
Subscribe to Art Made Easy and receive new episodes directly on your phone via your podcast App. 
Note: If you have an iPhone, subscribe in iTunes. If you have an Android phone, subscribe in Stitcher.
DOWNLOAD YOUR FAMILY ART PROJECT GUIDE
SHOW NOTES: 
Paint Brush Rocket Mural Project