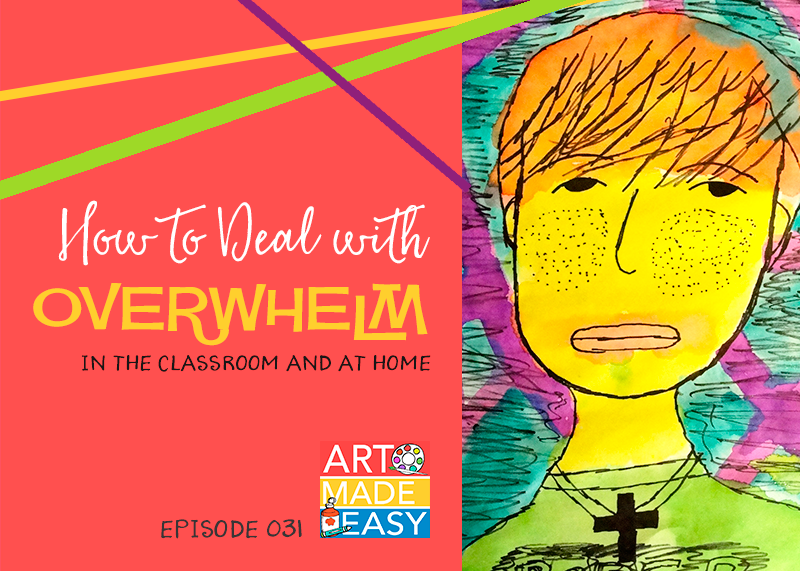 Are you feeling overwhelmed? I must admit that this year has been an intentionally busy one for me. In order to prevent overwhelm, I fall back on 5 strategies that keep me focused on what is important, what I value and the most important tasks I need to accomplished in a day.
This episode will help you identify when you are about to go down that overwhelm hole and how to get yourself back on track.
After you listen to the episode, let me know how you handle overwhelm. Share in the comments below…
IN THIS EPISODE YOU'LL LEARN:
How change can never happen without some level of being uncomfortable
How the recent expansion of Deep Space Sparkle is exciting, but overwhelming at the same time
The three main factors that contribute to overwhelm
When you give yourself permission to alter things with your own twists, the expectation placed on you go way down
How saying "Yes" too many times can lead to you feeling depleted
How information overload can lead you down the rabbit hole of overwhelm, and how choosing what to focus on can help
Why that "little voice" in our head doesn't serve us
How the mind is a powerful tool that can be used to your advantage when facing overwhelm
Why going for a walk in nature often solves everything, particularly for someone who is introverted
---
Subscribe to Art Made Easy and receive new episodes directly on your phone via your podcast Ap. 
Note: If you have an iPhone, subscribe in iTunes. If you have an Android phone, subscribe in Stitcher.


---
SHOW NOTES:
AME 016: 5 Mindset Shifts That Made a Difference in my Life
AME 026: Unlocking Your Potential with Personality Tests
A New Earth: Awakening to Your Life's Purpose (Oprah's Book Club, Selection 61)
A New Earth with Oprah and Eckhart 10-part series