Have you ever considered what it must feel like to be overweight? Most of us can understand how it feels to be 20 pounds over-weight and even underweight, but weight on a grander scale – like 100 lbs. might be more challenging to understand.
Today's guest, fellow art teacher and friend Cindy Ingram, bravely opens up to share her story of what it was like to move through the world with the challenges she carried around: not just her weight but suffocating debt. Her story is inspiring and uplifting and shows that with the right mindset, you can accomplish anything.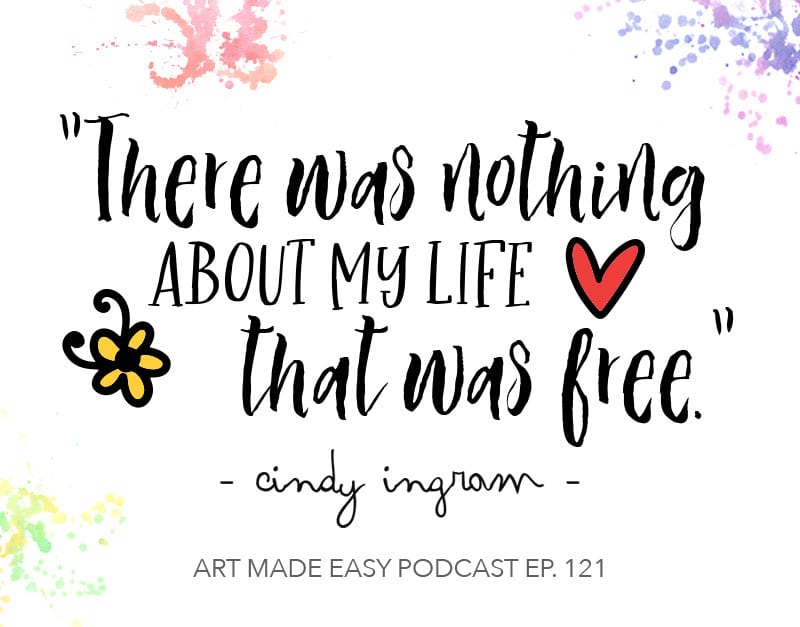 ---
WHAT YOU'LL LEARN:
– The struggles Cindy faced and her ability to conquer them
– How losing a significant amount of weight has benefited Cindy personally and professionally
– Cindy's three main goals with her weight loss, debt reduction and building a business
– What has been the biggest business challenge she's faced and the mindset shifts she's made to get to where she is today
– What advice Cindy has for others experiencing similar situations and how she is pursuing her next big goal
---
LISTEN TO THE SHOW


---
LINKS & RESOURCES
For more information on the Art Class Curator, visit their Website and Podcast.
Podcasts and blog posts mentioned in this episode:
How to Talk to Kids about Art: AME 019
Keeper of the Home Travel Blog
You can visit Patty through Deep Space Sparkle on Facebook and Instagram
Patty Palmer At Home Instagram
support@deepspacesparkle.com