Teaching Art at Home: AME 049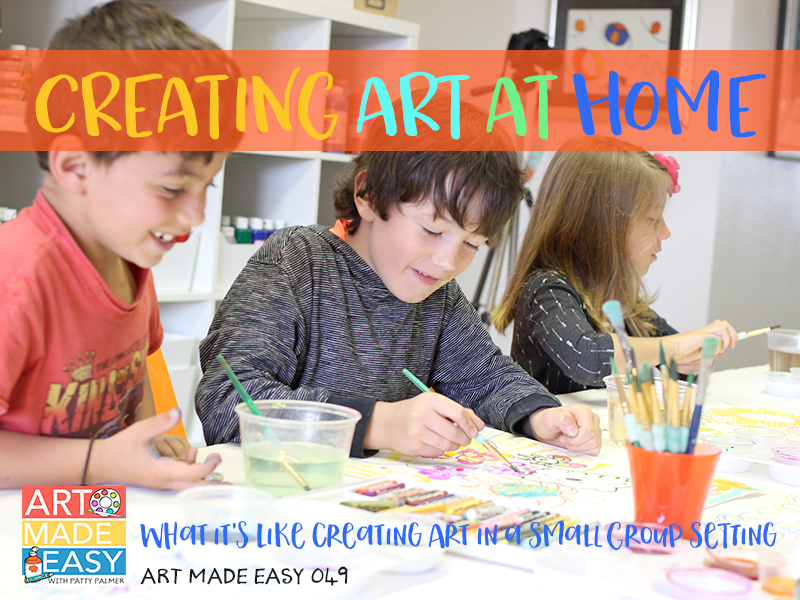 With the deadline of my first book approaching, I have uncovered a few differences between teaching art in a small group setting and teaching art in a classroom. Having a series of private workshops for the kids who are helping me with my book has allowed me to witness first hand what a private or small-group based art-making experience is like for parents and studio owners.  I'm able to explore paint options and drawing techniques that I might have avoided in a traditional classroom setting but seems really natural with a small group. While the distinctions will be featured in my book, today's episode will identify my initial reactions to the differences.
Today's episode is an informal chat about what I discovered and how it will impact my book.
IN THIS EPISODE YOU'LL LEARN: 
How I use workshops in my studio to help write my book
How the projects in the book differs from lessons plans found on Deep Space Sparkle
The differences in teaching for specific grade levels as opposed to a range of children's ages
The benefits of leaving one part of an art project structured and leaving the rest to a child's creativity
What art supplies are great for small groups but not suited for large classroom settings
How children react differently in a classroom setting versus a small group setting
---
---
SHOW NOTES: 
My book deal and writing a book proposal