Krista Hilmen is a former high school English teacher turned art teacher at her children's charter school. Learn how Krista raises funds for her art program through a successful art auction. She shares what the most popular projects are, how her auction committee manages the tasks and how she decorates the venues. If you are considering doing an art fundraiser, this episode will leave you inspired!
We selected Krista for November's Sparkler Spotlight and as a result, she gets to interview me! Krista asked these questions:
– Is there a medium you really dislike using? If so, how do you work around that in the classroom knowing it's best to expose the kiddos to as much as possible?
– Do you have a favorite artist, art movement or genre?
– Your lessons are always successful with my students and one of the reasons I use them time and time again. What is your process for creating these and testing them to be sure you have created something with such guaranteed success?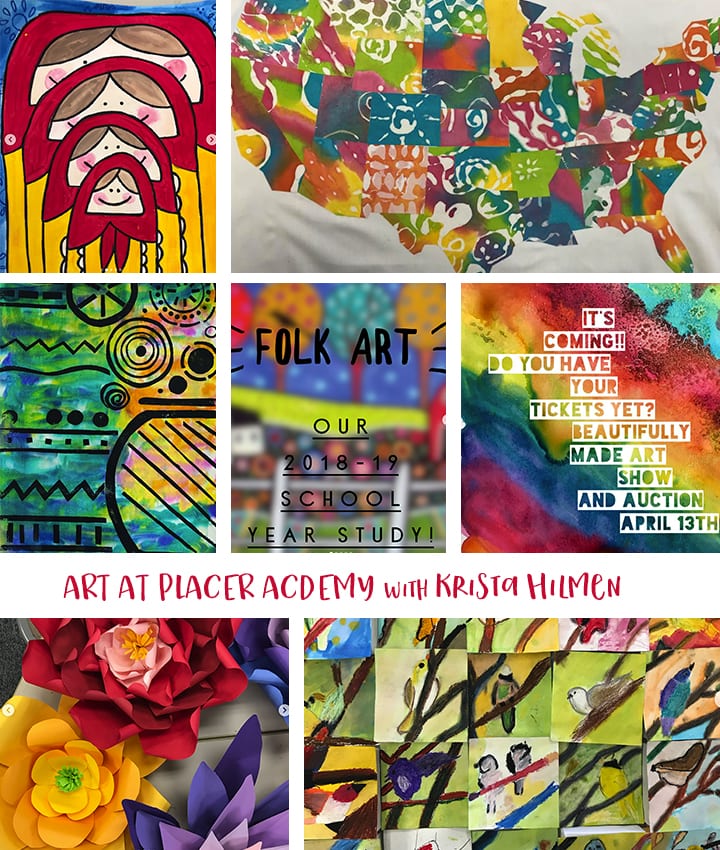 ---
WHAT YOU'LL LEARN:
– How Krista transitioned from teaching English to Art
– What Krista has done to generate revenue for her classroom by running shows
– How she got started using Instagram and the ways she uses that platform to build support for her program
– What is my own process for creating art projects and a big mistake that I see many teachers making
– What Krista's best tips for classroom management are and the reward systems she uses with her children
---
LISTEN TO THE SHOW


---
LINKS & RESOURCES
Download Krista's free resource, Cozy Holiday Cats by clicking the image below. Type in your name and email and we'll send it to you!
You can connect with Krista on Instagram at artsatplaceracademy
Deep Space Sparkle projects & podcasts mentioned in this episode
There's a Dragon In My Art Room Blog
Classroom Management Strategies That Work For You: AME 088
Best Practices for Acrylic Paints: AME 091
You can visit Patty through Deep Space Sparkle on Facebook and Instagram
Patty Palmer At Home Instagram
support@deepspacesparkle.com