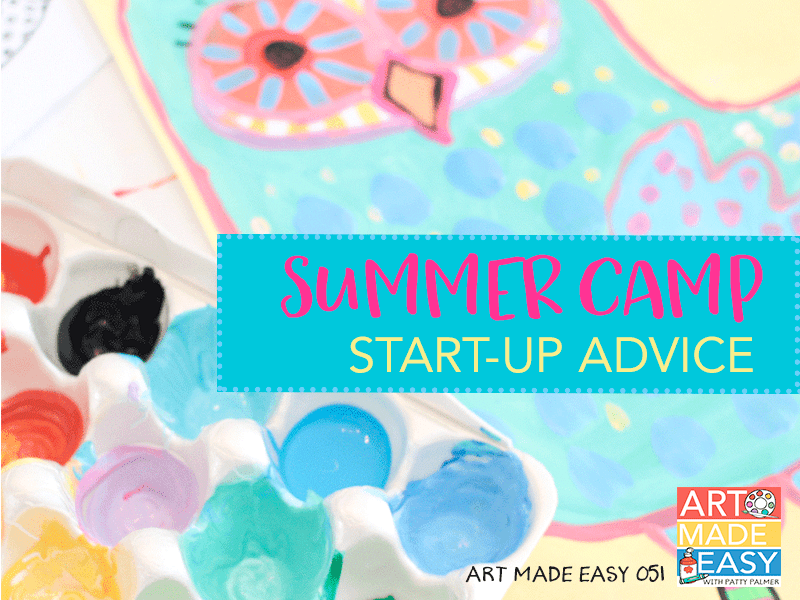 As the school year starts to wind down, now is a good time to consider your summer plans. I hope they involve a deck and a glass of Sauvignon Blanc but if your mind is wandering towards earning some extra money, this episode is for you.
I want to give you permission to finally say YES to your dreams of hosting a summer camp, starting your own studio or paint party class. Whatever it is, operating a small, part-time business that features your talents can be the most rewarding thing you've ever done.
This is not a checklist of how-to items: this is your call to action. To dig deep and figure out why you want to teach kids art in your off hours and why now is your time.
Ready to dive in?
IN THIS EPISODE YOU'LL LEARN:
How anyone can start a business with the right motivation!
Why you shouldn't give your stuff away for free and how even getting paid minimally for your work gives you the capacity to do more
What is beta testing and how it works
Why you should always consider what fills you up and gives you energy
How to promote your camp without spending money
Why setting expectations is the most important thing that you can do
---
LISTEN TO THE SHOW


---
DOWNLOAD YOUR SUMMER CAMP ART GUIDE
---
SHOW NOTES:
Episode 018: Host Your Own Art Workshop
Episode 002: Painting Parties and Overcoming Obstacles with Heidi Easley
Episode 039: Success Secrets of a Process Based Art Studio with Meri Cherry