International Dot Day, based on Peter Reynold's book, The Dot, is coming up on September 15th. The Dot is the story of Vashti who is overwhelmed at the sight of a blank piece of paper. Her art teacher gently encourages her to explore art her way. Most art teachers consider Peter Reynold's books essential reads for the art room as he addresses the issues children face when learning how to be an artist.
What I love about the story is the underlying importance of expressive art. This episode takes a look at why expressive art is so important for children and offers you a variety of art projects that are not only perfect for Dot Day.
I can't wait to hear how you celebrate Dot day and what projects work for you!
---
IN THIS EPISODE YOU'LL LEARN:
Why expressive art is so important to include in your art room plans
How The Dot can help you create a new focus for your class
What lessons can be learned from The Dot to overcome various challenges and empower your students
Why you need to take a cautious approach to doing any kind of directed drawing project, especially with younger children
How craft paper can be used for projects that all children contribute to
---
LISTEN TO THE SHOW


---
SHOW NOTES:
LESSONS FROM THE PODCAST:
Here's a short video I created for a watercolor project to celebrate Dot Day. All you need is a square piece of watercolor paper, water-soluble oil pastels/gel sticks OR you can use non-soluble oil pastels to create a true resist.
Then, just use liquid watercolor paints  to create this happy dot. Reminds me of a Yellowstone's Geyser!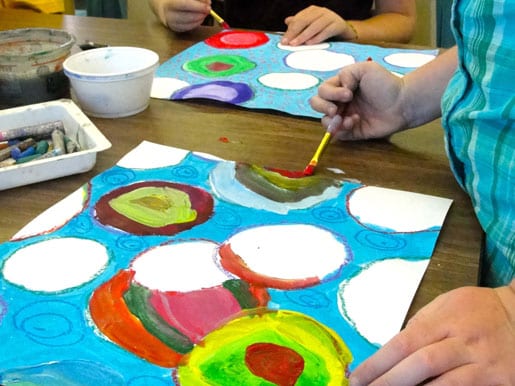 Kandinsky and the Rainbow Art Project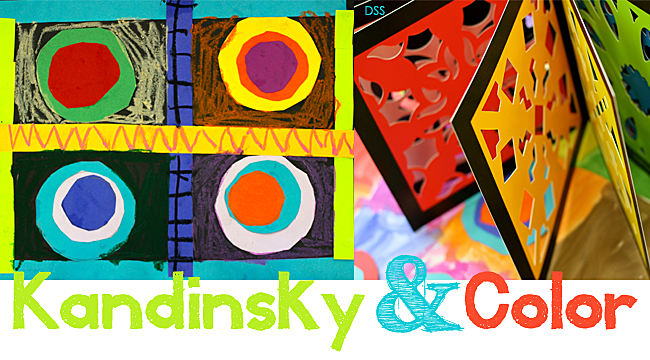 Color, Line and Pattern Art Project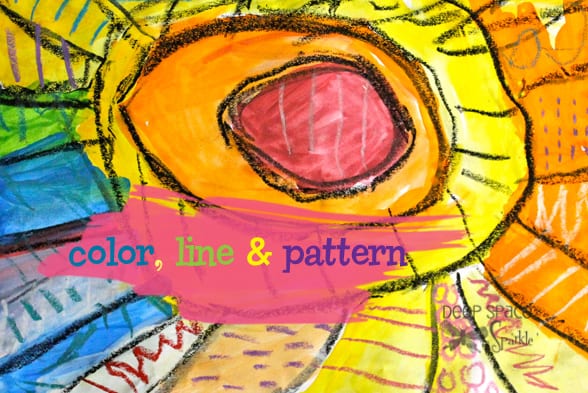 Hundertwasser Art Lesson for Kids