Teaching art to hundreds of children requires creativity, passion, and buckets of planning time. I spent years developing an art program that represented my personal preferences for art but also incorporated elements that brought out the best in even the most reluctant artist.
Download the Art Teacher's Toolkit and follow along as I share what to consider so that your art program allows you to teach with clarity, confidence, and ease.
---
LISTEN TO THE SHOW


---
DOWNLOAD THE ART TEACHER'S TOOLKIT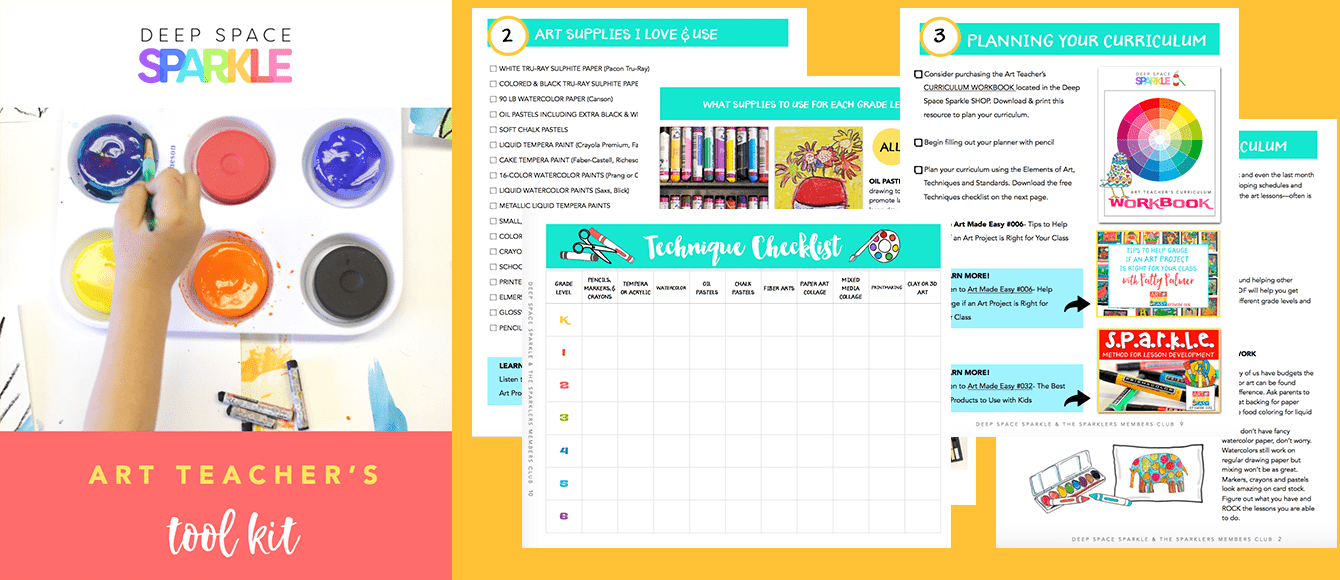 Click the yellow button to receive your Art Teacher's Toolkit via email!
---
SHOW NOTES:
AME 062: How One Classroom Teacher Transitioned to her Dream Job as an Art Teacher with Denise Lediaev
Art Curator for Kids with Cindy Ingram
Painted Paper Art with Laura Lohmann
The Best Art Products to Use with Kids – Art Made Easy 020
Tips to Help Gauge if an Art Project is Right for Your Class
The SPARKLE Method for Lesson Development – Art Made Easy 032
The Organized Art Teacher AME: 037
Deep Space Sparkle Facebook Page